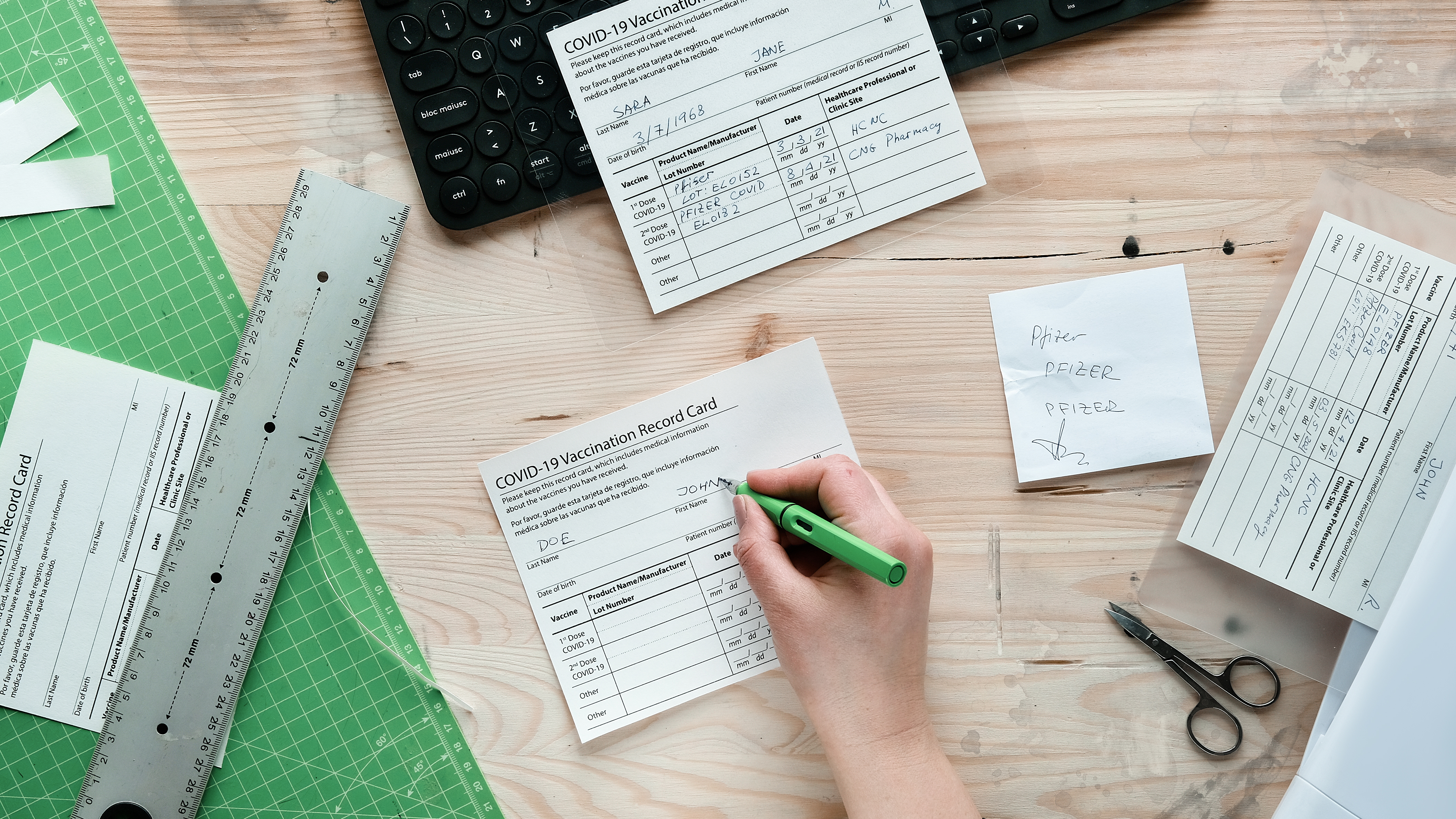 The global COVID-19 pandemic irreversibly affected billions across the globe. In 2020, more than 300,000 Americans lost their lives, and millions more lost jobs and economic stability. Sports leagues, concerts, and other cultural events were canceled, and thousands of schools and universities moved their classes online. By the end of 2020, nearly every country in the world entered a serious economic recession.

Fortunately, the tide is now beginning to turn. Development on a potential COVID-19 vaccine began almost immediately after the pandemic started, and in the later months of 2020, major pharmaceutical companies announced that their vaccines demonstrated a high degree of success in inoculating patients against COVID-19. By the end of the year, states began distributing vaccines manufactured by Pfizer-BioNTech and Moderna across their populations.

However, vaccinating hundreds of millions of people in a matter of months is a logistical task of extraordinary proportions. The new COVID-19 vaccines also have specific traits that make mass vaccination more difficult than for vaccines for viruses such as influenza. Both the Phizer-BioNTech and Moderna vaccines need to be administered in two separate doses, several weeks apart. For states to properly vaccinate their respective populations, they needed a way to ensure that patients returned for their second dose. The solution to that has been paper vaccination cards.

They might not appear to be much, but the paper vaccination cards prove effective in helping to ensure full vaccination. Part of this is the physical existence of the cards. Patients can hold them in their hands and feel a tangible sense that the pandemic is ending. Many report feeling an emotional release upon receiving their vaccination cards. Joanna Hetzler from British Columbia, Canada described receiving her paper vaccination card as "holding that card is like holding hope". And while all vaccinations are also recorded digitally, the paper cards remain popular.

Vaccination cards also provide more than simple emotional value to patients. The cards have worked. There have been no serious issues with patients receiving a single dose and not returning for their second. And the cards can also act as an effective source of evidence of vaccination. Digital records held on a healthcare provider's server cannot be easily pulled up to prove vaccination when entering a flight, concert venue or restaurant. If a patient needs to bypass quarantine restrictions, possessing a vaccination card makes providing evidence easy.

While these cards will likely not be enough to circumvent travel restrictions, especially to international destinations, they can still play a valuable role as a benchmark for businesses and venues to quickly understand an individual's vaccination status.

Whether in helping to facilitate the millions of contact-free packages sent across the globe, to providing an environmentally sustainable form of disposable packaging, paper has played an important part in the fight against COVID-19. That continues as paper assists our national vaccination efforts.