What is Natural Choice Paper?
One of the most environmentally friendly paper products available on the market, Natural Choice is NORPAC's most sustainable copy paper. Made with an advanced thermo-mechanical pulping process that uses steam rather than harsh chemicals, Natural Choice requires significantly less resources to produce, and was found by an independent life cycle analysis to have a 92% smaller environmental impact compared to similar papers in the industry.
What are the Benefits of Natural Choice?
NORPAC's Natural Choice paper delivers both superior performance and sustainability. Ideal for high-speed printers, Natural Choice works well with both laser and inkjet printing formats. Its 96 opacity is higher than many heavier, 24-pound papers, making it an excellent choice for double-sided printing jobs.
Natural Choice is also the top choice for sustainable papers. Made in the USA with waste wood from sustainably grown forests, Natural Choice is 100% recyclable and biodegradable. Additionally, its production processes don't use any of the harsh chemicals, plastics, or additives common in the manufacture of "wood-free" papers. Finally, Natural Choice is FSC, SFI, and BLI certified for sustainability.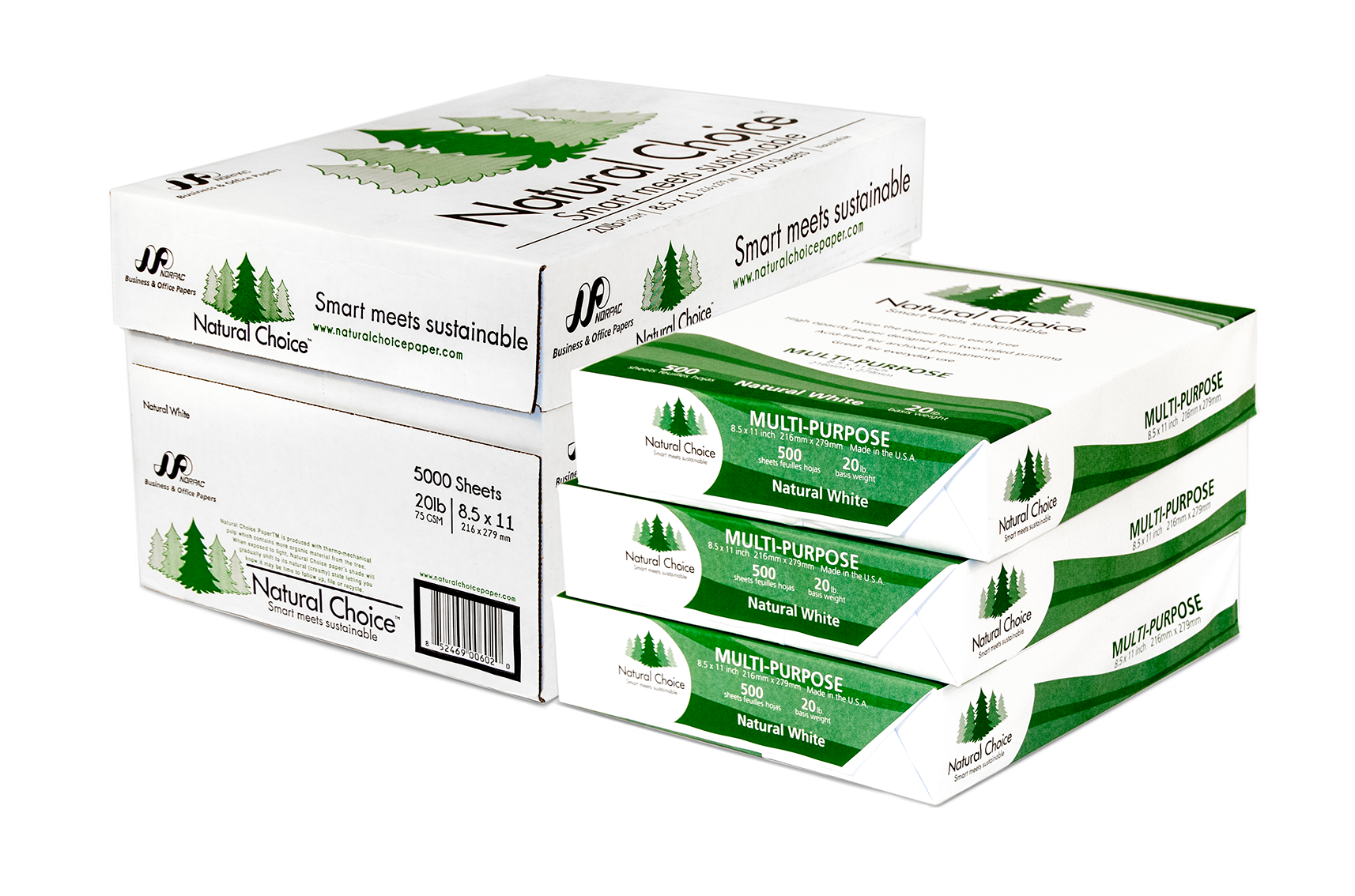 Where Can I Find Natural Choice Paper?
NORPAC's Natural Choice paper is available at major retailers such as Costco and Walmart. You're also welcome to contact our team today to receive a sample.