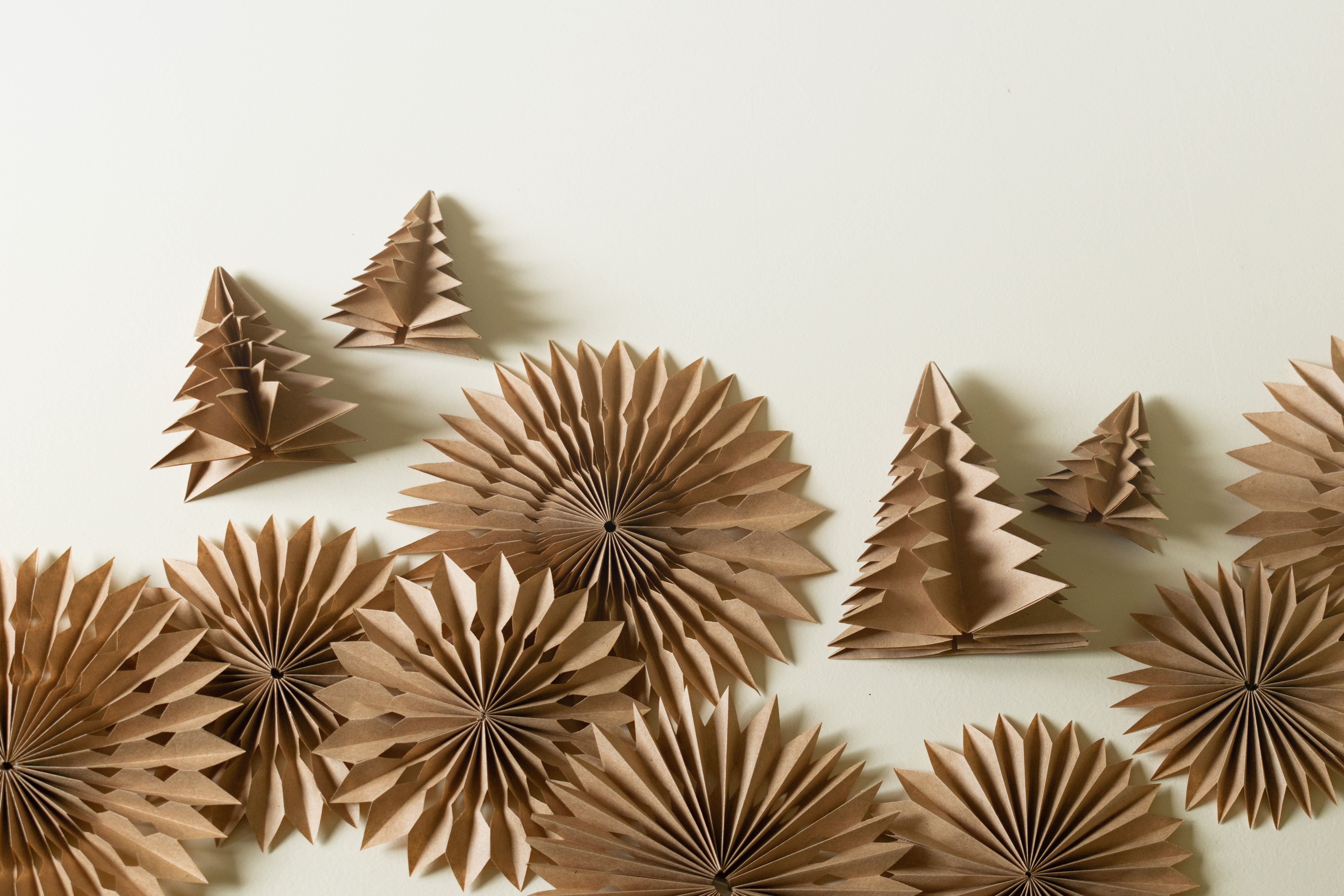 Paper might not be the first thing you think of when you feel the holiday season approaching. But maybe it should. After all, paper does play a central role in helping facilitate our winter season of giving and sharing. From the cardboard packages that deliver our gifts, to the paper decorations streaming the house, paper helps ensure the holidays happen.

Just how much paper is used each December? The United States Postal Service estimates that 2.5 billion pieces of first-class mail such as holiday greeting cards will be processed by the week of December 16th. The amount of paper used to deliver packages and gifts is expected to be even higher. With the ongoing COVID-19 pandemic keeping shoppers out of malls and physical stores, The New York Times has estimated that as many as 3 billion packages will be delivered by New Year's Day. And that's not counting the wrapping paper, the decorated holiday napkins around the dinner table, or even the paper used to write letters to Santa.



Cleaning After the Party



All this paper might lead some to concerns about holiday waste. As anyone who's had to clean up after a holiday party can attest, the holidays can leave behind as much as 25% more waste for households. Fortunately, as one of the few truly sustainable products available, paper isn't the culprit for holiday waste. Today, paper can be manufactured, used and recycled with minimal impact on our natural resources and environment. In fact, North America's paper forests have actually been growing over the last several decades.

Part of the reason for this is that North American forests now supply far more wood than can be harvested for paper. And for that we can thank paper's superior recyclability.

From Cradle to Grave to Cradle

One of the most tragic realizations of 21st century environmentalism is the revelation that many products such as plastic, are not actually recycled. Instead, many products such as plastic bottles and bags are far more likely to end up at the bottom of a landfill rather than a recycling plant. The inherent inefficiencies in recycling plastic prevent it from being widely reused.

But the story of recycling is still one of optimism. Many products are still recyclable, paper being the foremost success story. Paper is perhaps the most efficiently recycled product on the globe. Unlike plastics, paper is made entirely of biodegradable materials. Used paper can be recycled and repurposed with little loss in quality. And unlike metal, paper trees can regenerate and replenish themselves within decades, rather than centuries.

Paper's sustainability starts at its inception. From responsibly managed paper forests, to chlorine-free pulping and production, paper is one of the world's most sustainable natural products. Add in its widespread recycling (as much as 93% of corrugated paper is successfully recycled) and it's easy to see how every gift you give in paper this year is also a gift to our environment.

At NORPAC, we strive to ensure that our paper helps contribute to the gift of recycling. All our paper comes from responsibly managed forests, is created with residual wood fiber and is certified to the Sustainable Forestry Initiative Certified Sourcing standards. We wish you a wonderful holiday season and invite you to learn more about how paper can help bring about an environmentally healthy future.