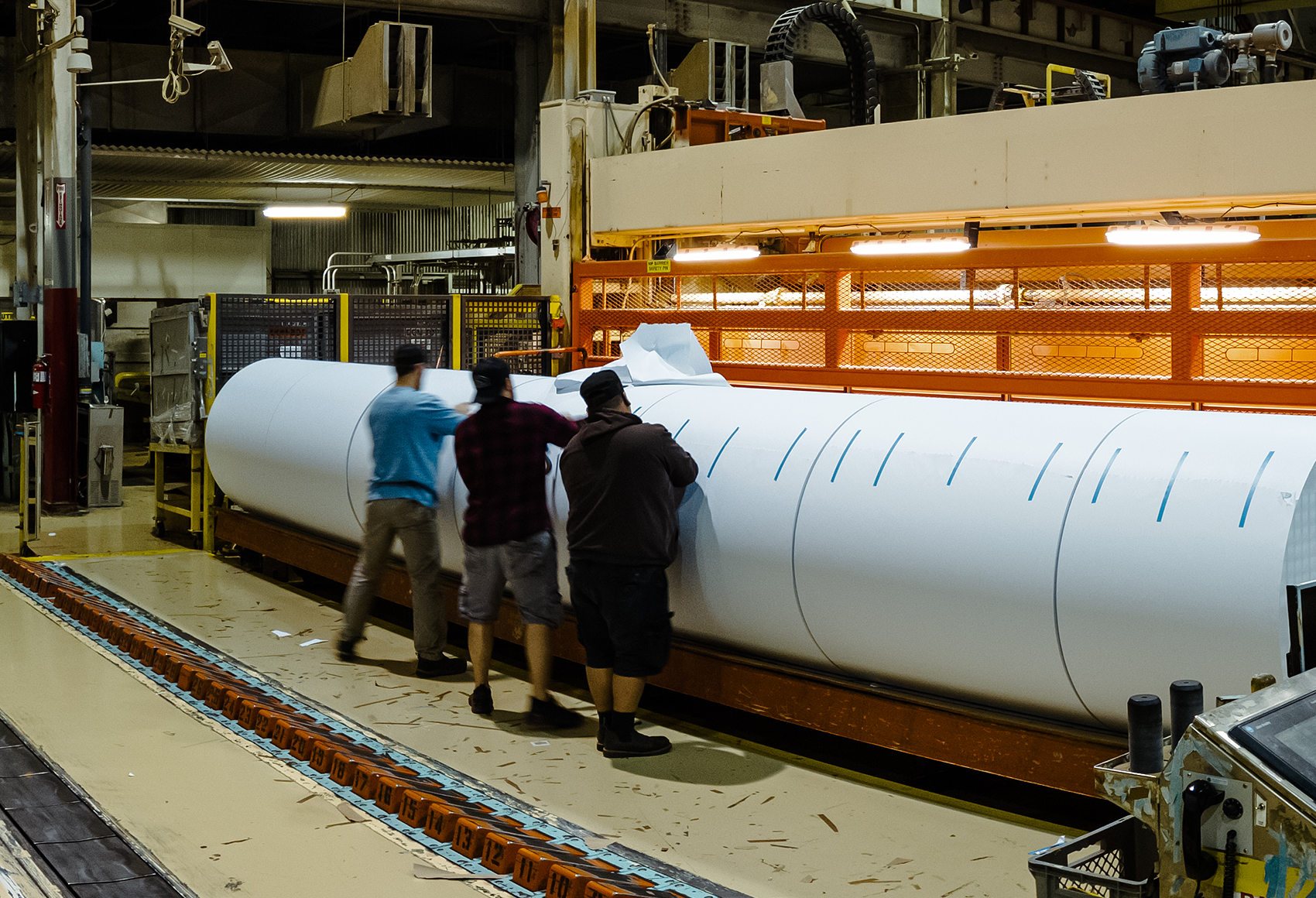 Contact: David Richey 206-282-1990
Trade cases beginning to level playing field for U.S. uncoated groundwood papers industry

LONGVIEW, WA. – With the U.S. uncoated groundwood papers industry starting to see a level playing field against unfairly traded imports, North Pacific Paper Company (NORPAC) CEO Craig Anneberg announced the hiring of 50 new full- and part-time employees and the limited restart of operations for Paper Machine 1 (PM1) idled this past year:

"NORPAC has a world-class facility that can compete with anyone in the world on a level playing field. With the recent trade case preliminary determinations made by the Department of Commerce, important steps toward fair competition for American producers, NORPAC is excited to announce the hiring of 50 new employees and the limited restart of operations for Paper Machine 1 at our Longview facility to meet growing demand.

"After years of unfair, demoralizing market conditions and the associated difficult decisions that were required to survive, we have worked with our employees to test and create a system that can respond rapidly to the dynamic needs of the customers we serve. As more clarity regarding the impacts of competing on a level playing field become clear we will further improve our organizational capability."

The current hiring initiative will include operators, maintenance, engineer and logistics positions. PM1 will be operated on a limited basis to meet the growing demand for American-made printing and writing papers as market conditions have improved slightly for the domestic uncoated groundwood papers industry in the face of unfair trade from Canada.

In its preliminary countervailing duty determination, the U.S. Department of Commerce found that Canadian uncoated groundwood paper was subsidized by an average of 6.53 percent. As a result, Commerce will impose tariffs on imports of uncoated groundwood papers to offset the unfair advantage provided by Canadian government subsidies ranging from 4.42 to 9.93 percent. Commerce also found in its preliminary antidumping determination that some imports of uncoated groundwood papers from Canada are being dumped in the U.S. market at up to 22.16 percent less than fair value.

In the face of unfair competition since 2012, more than ten American mills have closed resulting in the loss of approximately 2,150 jobs, reducing the U.S. groundwood paper industry's production capacity by nearly 70 percent. Today, there are groundwood paper mills operating in Washington state, Georgia, and Mississippi, which support family-wage jobs and countless community businesses and supporting industries.